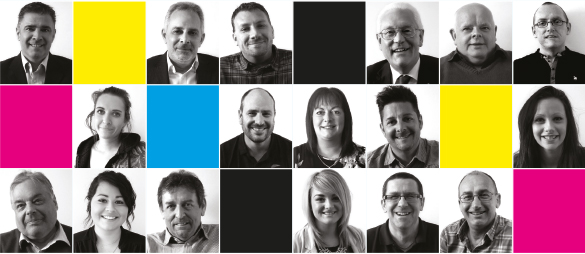 As part of our ongoing development and expansion plans, we have now fully amalgamated three long-standing printing companies. Brightsea Press Ltd, Sprint Print & Design Co. Ltd and Bartlett Digital Printing Ltd formally became Brightsea Print Group in April 2015. This new identity will strengthen our marketing enterprise and give our customers and suppliers one focal point for communication.
This is great news for everyone involved and something we have been striving towards over the last three years.
All directors and personnel remain the same; you will still have the same point of contact and we continue to operate from Fair Oak Close.
All changes have been very positive; Brightsea now has more to offer than ever before! We are equipped to handle anything you might like to throw at us.
Our in-house design studio, Brightsea Creative, comprises four professional, highly skilled and fully qualified designers, who will take your project from concept to completion. They excel in creating new brands, artworking magazines and journals, designing large format banners, wrapping vehicles, website design and bespoke projects.
Brightsea Promotions handle our large format print, exhibition displays, signage and promotional items. We can now offer printing on pretty much anything you can imagine. To date we have produced some amazing pieces of work for many different blue chip clients, both local and nationwide.
As part of the continued growth of our business, we are relaunching Inked, our regular newsletter. This will be available in print and also online via our e-newsletter. For those who sign up to our mailing list, there will also be exclusive offers. Just fill out the form.  We hope you find Inked interesting and informative and it gives you a taste of what we are all about at the Brightsea Print Group.
Mark Commins
Managing Director