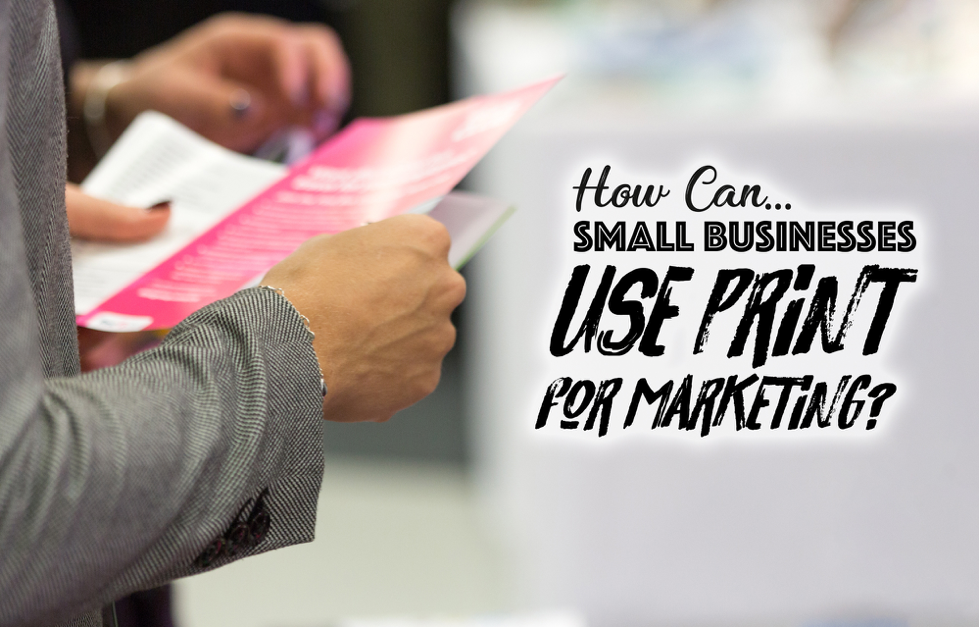 Running a small business is hard. Setting up on your own and working from the ground up is no easy feat! No matter your experience, background or passion, there will likely be hurdles along the way that will push you in all directions at once. One of these hurdles can be the promotion (A.K.A marketing) of your business. If you're selling a fantastic product or offering an amazing service, you need to tell people!
One of the best ways to let them know is to use printed materials. Many people will see this as the 'old fashioned way', and in a sense, they're right. Print has been used to promote business since forever. Whether there is a new show in town or the latest iPhone being released, we've all grown up with print. Even today, in 2019, print holds a place in any marketing campaign. Although we aren't marketers, we are printers, and in this article, we'll be looking at how your small businesses can make the most of print.
Bang for Your Buck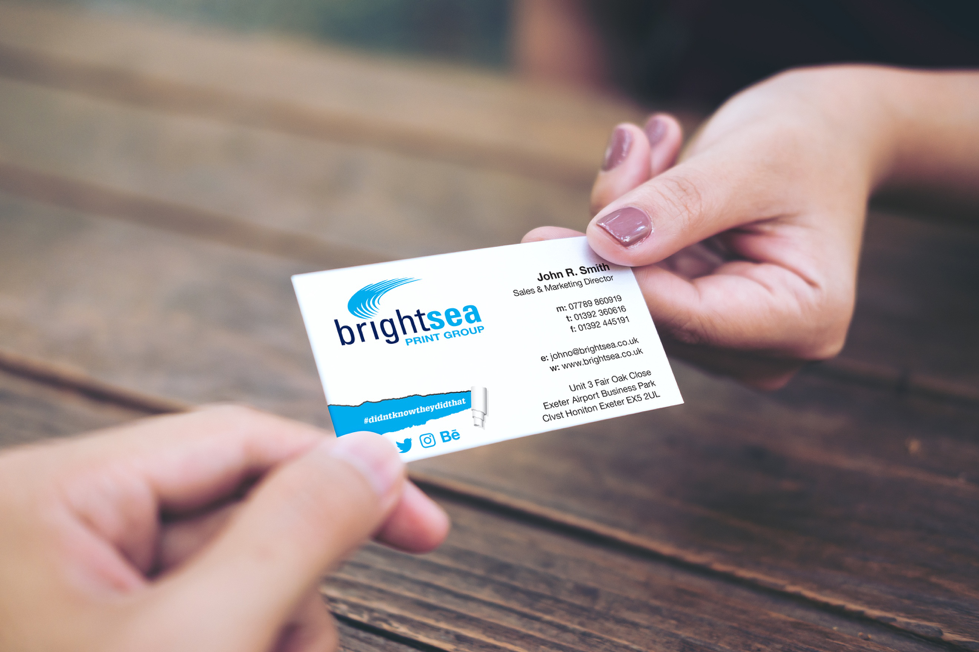 One of the most important things to consider is how you can extract the most value out of your printed materials. For example, a run of 250 business cards may cost you £30, or considerably more with special finishes, or you could spend that money on one banner, in this instance, the business cards should win hands down. The likelihood of people paying attention to a solitary banner is slim as these are typically used as one small part of a much larger marketing campaign. Business cards, on the other hand, can offer a scattergun approach and allow to target not only more people but connect with them in person. The business card you press into the hand of a prospective client is the memory you leave with them. It reflects on you, and if it is a quality card it speaks volumes about your intentions. Leading us nicely on to our next point…
Facetime Matters
If you're the new guy in town, starting up a new business will require you to build connections. This will mean getting out there and putting your face around, meeting people, understanding what they're looking for from your business and establishing the foundation of a sustainable relationship. Putting in this early facetime means that you can reap the rewards further down the line and that you won't have to start building relationships from scratch.
Keep Your Customers Loyal
Introducing something as simple as a loyalty scheme can be a great way of retaining customers. It doesn't have to be as intricate as a points scheme; just a simple 'X purchases earns you X' type system. This can easily be done using small loyalty cards and can be the difference between keeping your customers and losing them to local competitors.
Offer Gift Cards
Though this may not work for a plumber or a sandwich shop, gift cards in retail are a great way of securing guaranteed business. Not only can you ensure customers are returning by offering gift card options for their loved ones, but you can also attract new customers.
Use our expertise to fully understand the options available. Brightsea are always available to discuss options and show different styles and options.
If you're using a local and private printing company such as Brightsea, you'll be able to not only get some top-notch printed materials but get tips from our team on design, volumes and distribution. Chances are, the printer will have served people in your position. This means they can give you advice on how to make your campaign successful and what mistakes you should avoid.
Digital and Print Together
Print is by no means a replacement for digital, nor the other way round. These two techniques should be used to complement each other, reach new audiences and tie the campaign together. This means that you'll want to be using the same wording, colours, fonts and style across both print and digital. This will ensure a consistent customer journey rather than them having two different relationships with the same brand. If you're using red for your digital marketing and blue for your print, this will evoke two very different responses. Be consistent and tell the same story across all of your platforms.
If you're a small business, you need a printing service you can rely on. Here at Brightsea, we love to work with ambitious and driven individuals to create standout printed products. Our digital printing service is perfect for small to medium-sized print runs offering the best price and excellent quality.