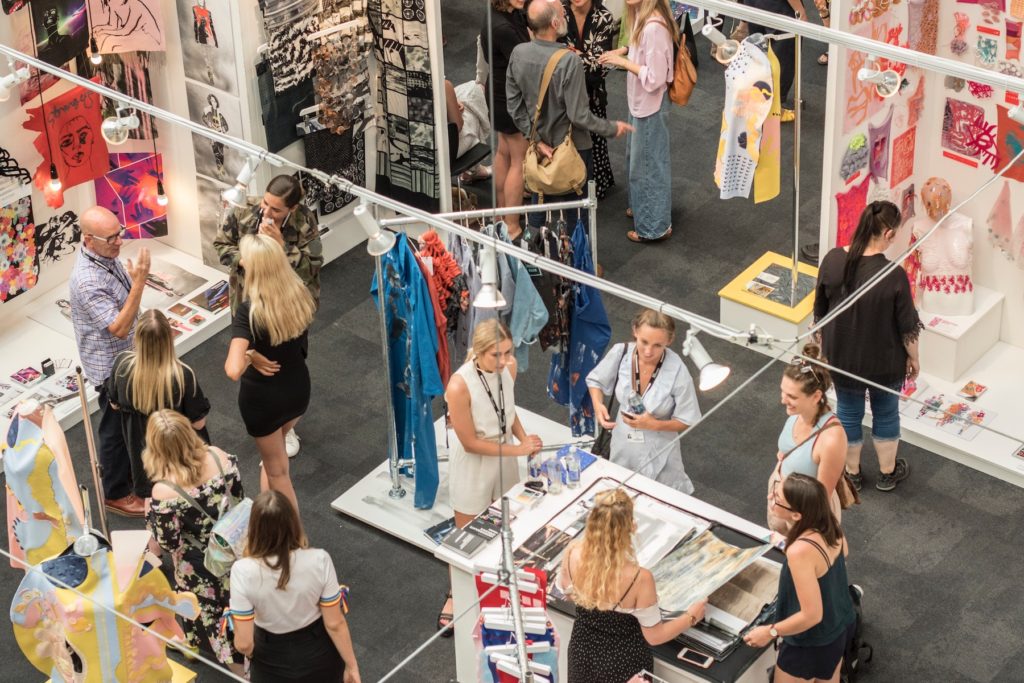 The print industry continues to be an essential contributor to both the UK and the wider European economy. Working in both business support, B2B-style roles, and providing products to end customers, the industry touches everything from teaching and sports to military and public services. Advertising, marketing, the sharing of information and politics all rely on print too; therefore, it's no surprise that 2020 is set to be a big year for industry events. From smaller, regional events to Europe-wide conferences and expos, it's no doubt that we'll be seeing some serious innovation and creative thinking on display over the next 12 months.
Here, we've pulled out a handful of print industry events, ranging in size and location, that will be demonstrating the best that the sector has to offer.
Global Print Expo 2020
Starting with perhaps one of the most significant events in the business, the Global Print Expo is an annual event which sees exhibitors from across the globe come together to exhibit and share ideas, designs and innovations. This year's event will be held in Madrid, Spain, and will take place from the 24th – 27th March. Attendees can expect to see over 700 exhibitors with a range of talks and presentations on what's new in the world of print. This isn't only limited to traditional paper printing either, with sports and textile brands attending.
There will also be a gala dinner on the evening of the 25th to celebrate the FESPA awards which are given out for various categories such as posters, packaging, displays, printed garments and many more!
Date: 24th – 27th March
Location: IFEMA Exhibition Centre, Madrid
drupa 2020
Another one of Europe's most popular print industry events, drupa 2020 will touch on all aspects of print, from traditional print to packaging, industrial and even 3D printing. The event is an outstanding opportunity to network with representatives from businesses across the globe, attracting over 260,000 visitors and hosting over 1,800 exhibitors. drupa also offer HotSpot events, with talks, workshops and presentations that cover many different aspects of print. For visitors to this event, there is so much to see and do. Additionally, for exhibitors, it is a great opportunity to get your brand in front of people, while having meaningful conversations and building connections.
Date: 16th – 26th June
Location: Düsseldorf Exhibition Centre
Print, Design & Marketing Awards 2020
After a successful year in 2019, the awards will return for another year in 2020, looking to celebrate the best in class when it comes to print and its many uses. Last year, there were 14 categories in which businesses could be nominated, including graphic design, direct mail, finishing, green company of the year and more! The event is not only a great one to attend to brush shoulders with those who are blazing a trail in print, but also to scope out new ideas and understand how you can implement them within your own business.
Date: 9th July
Location: Silver Sturgeon, London
Packaging Innovations 2020
This February event looks to promote and display the most exceptional innovations in the world of packaging, including printed packaging. For brands that use cardboard, labels, paper or any other form of printed fibre-based packaging, this event can be an excellent opportunity to understand the options available for packaging better and to meet people from different areas of the industry. At the event, there will be presentations, demonstrations and debates, along with discussions on environmental issues such as plastic. Last year, just under 7,000 people attended the event with over 300 exhibitors.
Date: 26th & 27th February
Location: NEC, Birmingham
UK Graphic Awards and Thrive in Print Conference
A co-branded event organised by Vism and FESPA UK, 2020 marks the very first year of this coming together. Addressing two separate areas of the industry, the UK Graphics Awards have the principle intention of celebrating the achievements of graphics printing while the Thrive in Print Conference will focus on educating and informing attendees about innovations within the industry. While the awards will celebrate great successes within the industry, the following conference will be the real opportunity to meet and learn from industry experts. Topics of conversation will look at increasing profitability and understanding new marketing and technical possibilities.
Date: 8th & 9th September
Location: TBC
Will you be attending any of these events? Maybe you're looking for a new print supplier? If you are, why not get in touch with us here at Brightsea? We offer both litho and digital printing to suit all needs and quantities. We also have a dedicated in-house design team that can take your ideas and make them real! Visit our services page for more information, or if you want to secure our Exeter printing services, contact us here!