The rapid development of consumer printers during the 21st century has meant that more and more businesses, no matter the size, are producing their printed materials inhouse, using their own designer and a stock printer. The developments in printing technology means that the quality disparity is far less glaring than it would have been ten or twenty years ago, with people able to produce higher-quality documents without leaving the office, which begs the question, why should you outsource your printing?
In this article, we look at the reasons why you and your business should outsource your large volume printing and the benefits that come with using a professional printing service such as ourselves here at Brightsea.
General Cost
Cost is something that can be argued in either favour. Naturally, the face value of doing a print run inhouse will be cheaper than a professional service; however, there may not be as much of a difference as you think. Consumer and office style printers aren't built for long print runs; therefore they are inefficient when it comes to the use of ink and consumables. Cost is one thing, whereas value for money is another, with a printing service, you know you'll be receiving fantastic printed products that make your business look great.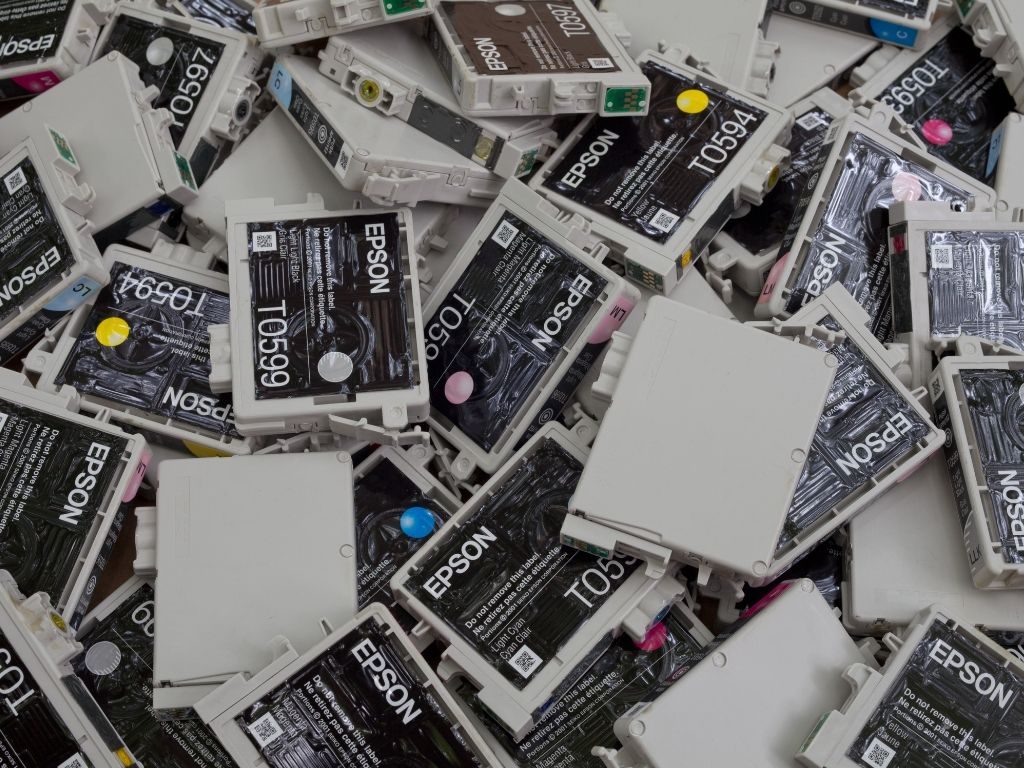 Time Saved
Another benefit of using a professional printing service for your large volume printing is the amount of time you'll save. Although printing should be an automatic task where you leave the machine to complete the job, often this is not the case. Paper jams and empty ink cartridges mean that members of your staff are spending time managing the printer while it prints your materials. Handing your job over to a professional print company will mean you don't have to lift a finger, with your materials arriving at your door ready to go.
Professional Quality
With more advanced printers being made commercially available, it can be difficult to see past the improved quality of these machines. However, while these devices have been advancing, industrial printing presses have been too, meaning we are able to print quicker, more efficiently and to a much higher quality than ever before. Although the gap has been closing between the quality of commercial and industrial machines, the newest high-volume printing presses are capable of producing the highest quality of print with lots of added extras (more on that later).
Professional Service
One of the main advantages of using a print company is that you'll receive a professional service from start to finish. We will also use our expertise to help guide you on making the best decisions for your print, such as the best material to use, minimising potential environmental impact, correct sizing and quantities. Because professional print companies have a reputation to uphold, they want to ensure that your experience is a positive one.
All the Added Extras
With modern printing presses, it's possible to do many different things to differentiate your materials from everyone else. Whether you want a reflective film over your business cards, gold foiling on your company logo, spot UV, embossing or perforated edges on your event tickets, these are all optional extras that can set you apart.
Additionally, here at Brightsea, we have an inhouse design agency team that works to ensure your designs are the best they can be. We visit you to help understand your business better, look at your competitors and what they are doing, before we then suggest a way forward for your business. We can make alterations to your current offering, or give your design a complete overhaul if you want to, ensuring that everything is print-ready. We design for print.
Make sure your large volume printing is produced to the highest standards, our Devon printing company offers a professional service with high-quality results. If you would like to get in touch about a quote, or to find out more about what we offer, why not contact George for a design review or Johno to discuss your print requirements?