In recent years, the importance of environmentally friendly and sustainable business practises has shot towards the top of people's consciousness. Whether you're doing a weekly shop in the supermarket, looking at replacing your washing machine or getting some flyers printed, the impact your buying decisions have on the environment should always be considered. To adapt to this new demand and to ensure that the print industry remains successful, green printing has become even more important than before. But what is it? In this article, we explore how green printing works and the various benefits that come with it.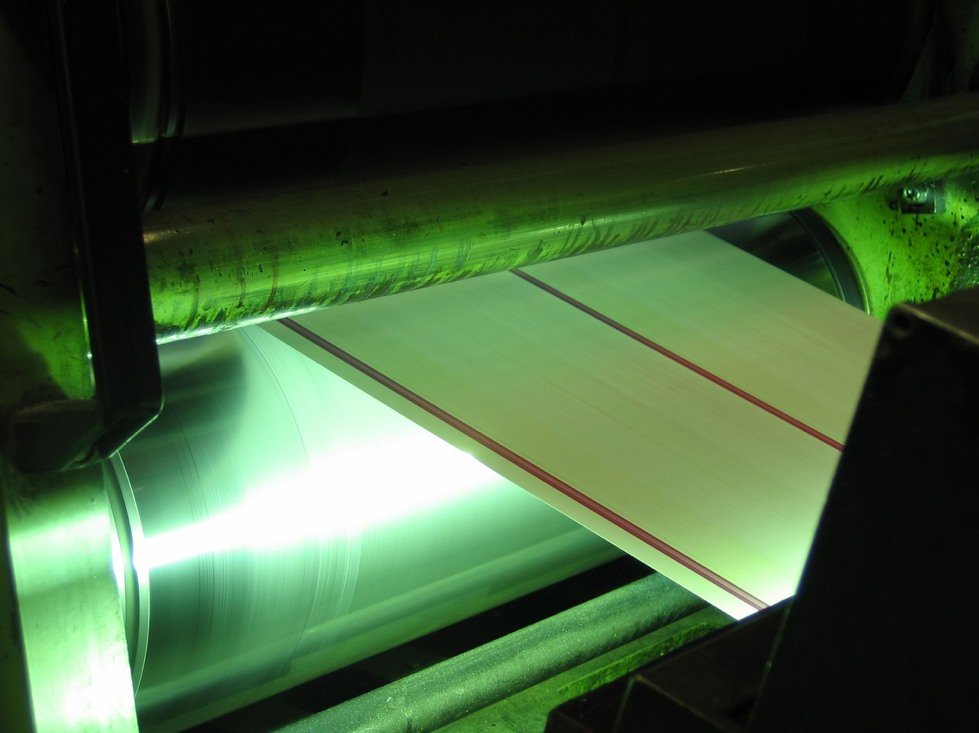 The Start of Green Printing
The modern environmental movement as we know it really began in the 60s and 70s, developing into a multifaceted evolution that now intersects with our day-to-day lives. As with many new movements, things started small and grew as the years passed. At first, for many politicians and business leaders, it was a sacrifice between making money to the detriment of the environment or spending large sums of hard earned cash in order to support the new environmental movement.
However, over time, the two started to go hand in hand as many realised that the longevity of our planet is much more important than the bottom line. It was at this point that businesses, especially manufacturers, started to incorporate new, environmentally friendly features into their products and began eco-friendly initiatives to ensure that their industry would be sustainable. Equally, businesses such as ourselves that provide services began to look at new ways to reduce their carbon footprint and support the environmental movement – and so, green printing was born!
The term green printing is more of a general reference to green and eco-friendly practices within the printing industry, rather than a specific piece of equipment, such as a press, or a certain method of printing. Here at Brightsea, we have a range of methods to make our business as green as possible, these include:
Supply Chain
As you will have seen from our most recent article, we are FSC certified and only use products from sustainably managed forests. We offer environmentally responsible paper and board products to our customers as standard, which means regardless of the cost, size and complexity of an order, we ensure that it leaves a minimal carbon footprint. In this sense, we ourselves are striving to become part of a sustainable supply chain of printed materials.
Fuel Consumption
The use of fuel isn't something people typically associate with a print company, however, because we own and run our own fleet of delivery vehicles, this is something we have to keep a close eye on. Delivery routes are carefully planned to ensure we can deliver as many orders whilst using the least amount of fuel, this reduces our consumption and lowers the carbon emission. We also ensure that the size of the delivery vehicle matches the size of the order, this means we're not using a lorry for a delivery of 200 business cards!
Green Culture
The pressure to go green is more than ever now and this is something that we could not agree with more. Here at Brightsea, we encourage sustainable and environmentally friendly ways of working for all of our departments. When starting employment with us, our team are given an employee handbook which gives guidance on how they can contribute to our green initiatives by helping reduce energy consumption and paper waste.
Continuous Improvement
As the saying goes, "If you're not moving forward you're moving backwards," and this is something that we can relate to. We're always on the lookout for more great environmental initiatives to bring into Brightsea! We often find out about new initiatives from our customers and love to look at how we can implement new ideas.
If you would like to see more about our commitment to the environment, check out our page here. Or, if you would like to inquire about our eco-friendly printing service, click here.