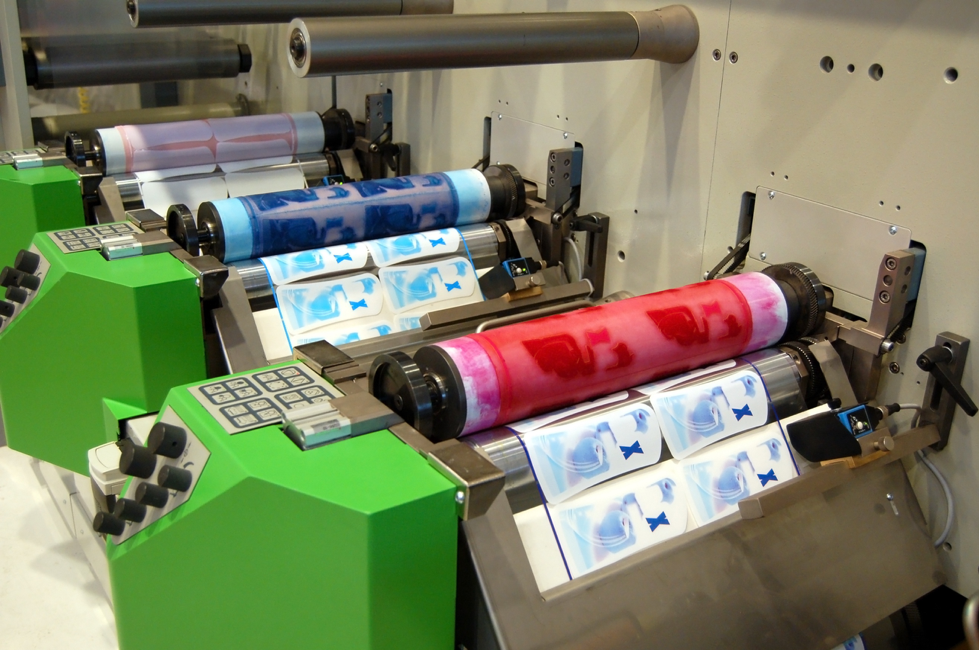 The British print industry is pretty big. In fact, it's really big! If you haven't seen, print is all around us, every facet of modern life has been affected by the existence of being able to accurately and consistently print pictures, messages and information onto various surfaces. From engineering to advertising, sports to teaching, our world revolves around print. In this article, we'll be taking a look at some of the numbers behind the industry to truly understand the size, scale and importance of this integral industry.
The UK continues to hold a strong position within the global print market, ranking in fifth when comparing the size of different country's markets. Unsurprisingly, this list is topped by the USA, followed closely by China, then Japan, Germany, and the UK rounding out the top five. When looking locally, the UK's industry is still flourishing, with roughly 8,000 companies spread across the length and breadth of the country. These are responsible for employing some 112,000 people, coincidently, just shy of the population of our home city of Exeter. Coming even closer to home, the South West region of the UK is home to 747 companies within the industry, accruing a turnover of £1.197 billion in 2018.
Printing is an industry that indisputably links with numerous others, supporting the activity of businesses across the UK. The most substantial portion of this is, perhaps unsurprisingly, advertising and business stationery, accounting for roughly 29% of the print industry turnover. Newspapers, books and magazines follow, cumulatively making up 23%, with printed packaging taking the third highest portion of 19% of turnover.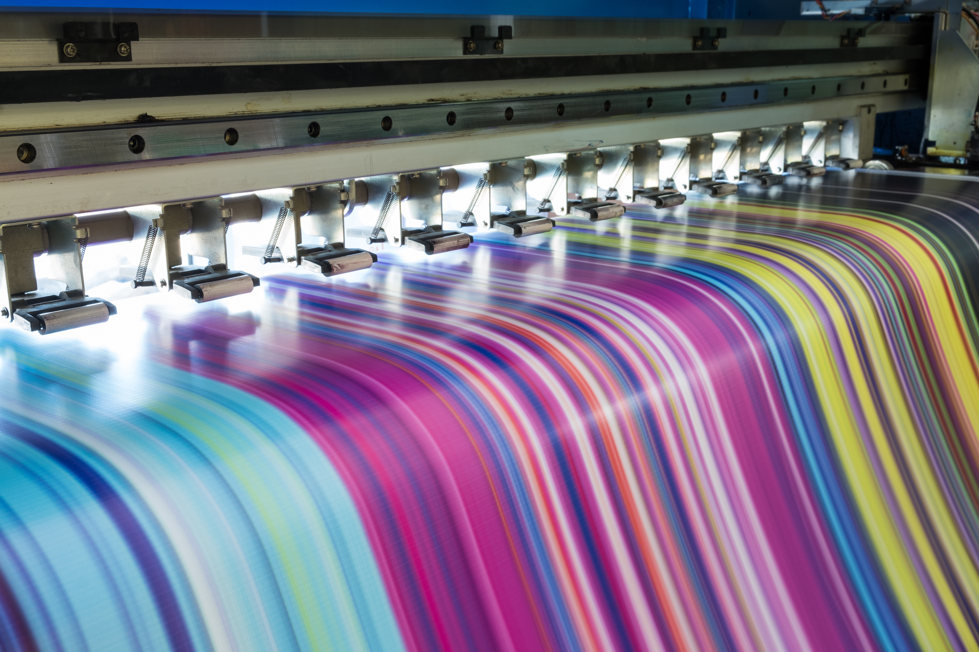 So, perhaps this begs the question, in a world that is becoming more and more dominated by digital, why is print still holding firm? There are numerous answers to this, but the main one is that print works. Both for businesses and consumers, print is one of the preferred methods of providing or receiving communication of some sort. In some industries, print can be seen as more of a token gesture than anything else, tickets to movies, music events and other live performances (including festivals) don't necessarily have to be printed, especially with the omnipresence of smartphones. But, the fact that they still exist is a testament to how we 'feel' about print.
Print offers the consumer something tangible, a real-life object which can be seen, touched and appreciated. For things like tickets, programmes and other printed materials from live events, print is the memory of the event. Print also suggests value, either spent or received. When you spend money on a book, having the physical version to hold and read presents an apparent transaction of 'money for object'. Perhaps this is why there is still a large population of people that prefer to have a physical copy of a book, rather than simply download the e-book equivalent. This can is also reflected when looking at the high street, with Waterstones, one of the UK's largest book retailers, reporting profits for the first time in 2016 since the financial crisis in 2008. It's also worth noting that the chain faced considerable competition from e-books and Amazon's Kindle, but, with some clever manoeuvring and cost control, the chain is now thriving and opened five new stores in preparation for Christmas 2018 alone. That being said, it's also worth noting that 2018 saw a year on year fall of physical book sales overall for the first time in five years, with audiobooks now posing a more likely threat.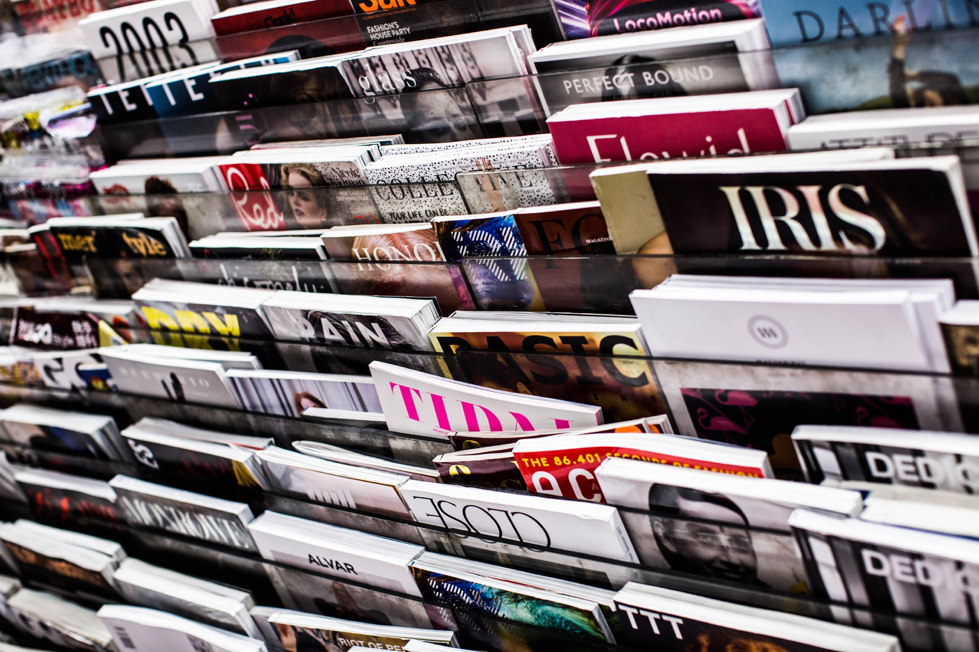 Similarly, with countless magazine and newspaper subscription services now available, it can seem surprising that the physical editions are still published. It's true that more people prefer reading a physical copy of a book than that of a magazine or newspaper. This is seen when looking at the numbers, with our preferences of consuming from these sources having changed somewhat over recent years. This is backed up by the fact that The Sun recently lost its top spot of Britain's most circulated newspaper, losing out to the free daily Metro. This is also evident considering that The Sun's average daily circulation has more than halved since 2011, from just over 3 million down to 1.4 million. Although it could be argued that The Sun's 'journalism' (or lack thereof) is to blame for this sharp decrease in readership, this trend is represented across many other newspapers in the top 10. The Daily Mirror, Daily Mail and The Guardian, have all seen decreases in circulation of over 40% since 2011. Moreover, of the top 10, only I (65p) and the Evening Standard (free) have improved circulation since this time in 2011, perhaps suggesting that price is a much more important factor for avid news consumers than it used to be.
Equally, with magazines, free issues such as those offered by supermarkets Tesco and Asda have all achieved respectable circulations of between 1.8 and 1.9 million, which compared to Sainsbury's measly 130,000 of their paid magazine, speaks volumes.
The reason for this is engagement, with 60% of those that read newspapers dedicating their time to that activity, and nothing else. The same goes for magazines, although with a slightly lower 50% sole concentration rate. When we think about consuming news and media on electronic devices, very few of us can say that their time is dedicated to this act alone. Whether we're simultaneously checking Facebook, listening to the latest instalment of our favourite podcast or even checking the weather, our precious time becomes even more diluted between mediums.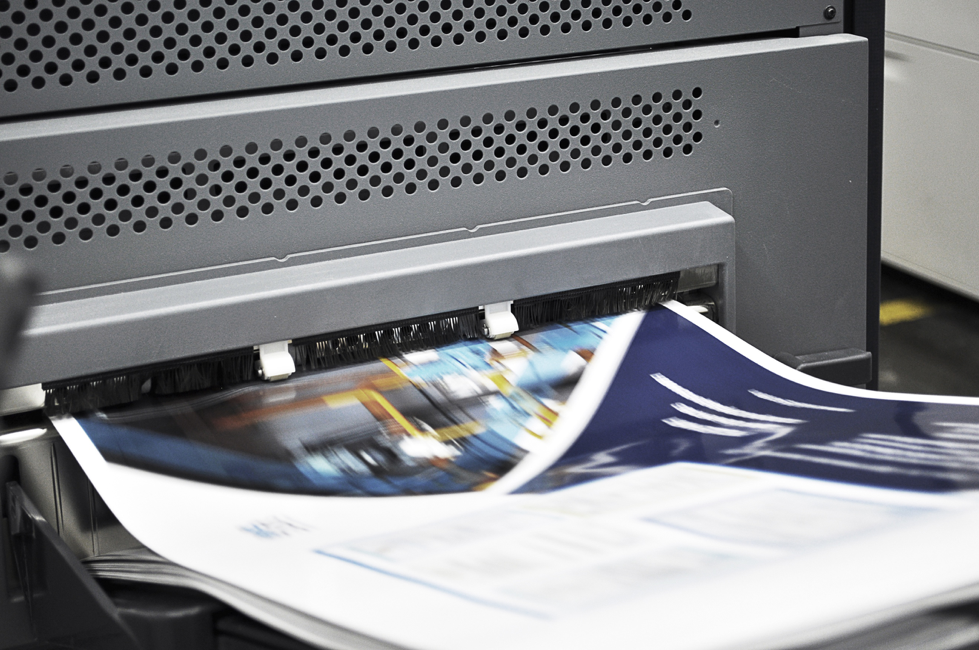 Print is also an effective method of advertising. Granted, the internet has established a secure top spot when it comes to UK advertising share of wallet, totalling some 51.9% of the £23.6 billion spent across all advertising mediums, equating to roughly £12 billion. However, printed mediums, including direct mail, out of home and press, equate to 22.3% (in 2018), accounting for £5.2 billion. When drilling down, we can see that this money is not wasted either, with £2.43 worth of revenue generated for every £1 spent on newspaper and magazine advertising. Similarly, when it comes to addressed mail and door drop mediums, some 21% of these lead to a commercial interaction (likely driven by dedicated catalogue buyers, read more here).
Environment
Perhaps one of the most prevalent concerns with the print industry is the impact that it has on the environment. Print is one of the most visible and obvious consumers of trees, with products such as palm oil being a large contributor to deforestation, yet only recently being recognised as such. Trees are required to produce printed materials; however, numerous initiatives and companies are working to ensure that print is as sustainable as possible.
The FSC is a non-profit organisation that looks to promote and ensure sustainably managed forests across the world. This leads to decreased deforestation and ensures that forests are managed according to strict guidelines set in place by the FSC. Much of the UK's paper is produced using wood fibre from European forests, of which 70% are certified by the FCS and PEFC. Here at Brightsea, we offer customers the chance to use FSC certified materials allowing them to prove chain of custody from forest to product. It's also worth noting that resources that are involved in the printing process, such as water and ink, are recycled or reused.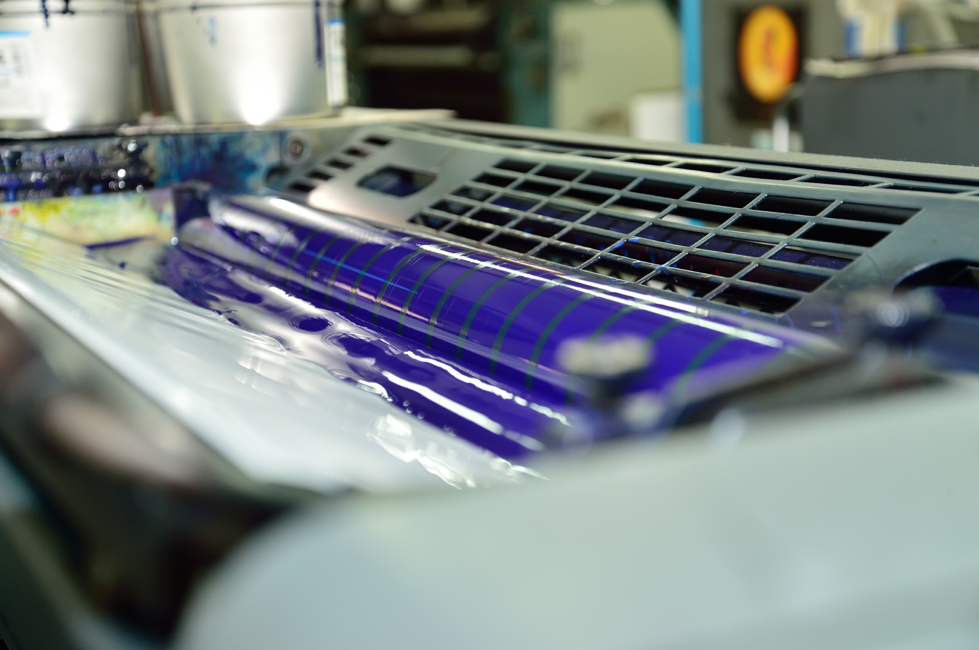 It's also clear that this trend of improved consciousness is growing throughout the continent, with paper recycling totalling 72% in Europe in 2018. Although this does leave 28% missing from the golden 100%, it is accepted that a roughly 80% recycling rate would be the maximum target as there are numerous products which are unlikely to be recycled. These could include books and archived records which are kept for long periods of time. Equally, there are products such as food or waste contaminated items that cannot be recycled.
In the UK, some initiatives look to offset the production of carbon created from the manufacturing process. One such is the Forest Carbon programme, who plant trees in order to offset the carbon produced. So far, they have planted over 7 million trees in the UK, creating woodlands that adhere to the strict UK Woodland Carbon Code. Because of the positive effect that trees have on the quality of air in the environment, these plantations have contributed to absorbing the carbon dioxide in the atmosphere equating to hundreds of thousands of tonnes. This has also created over 140 new woodland areas that can be used as recreational spaces and are rich in biodiversity. It's worth noting that here at Brightsea, we support the Forest Carbon programme and customers will receive a certificate that details how many tress have been planted to offset the carbon produced for their job.
Here at Brightsea, we keep a firm eye on the print industry to ensure that we offer customers the best service and help to fulfil their environmental commitments. All eco-friendly options are available at no extra cost, giving you the perfect incentive to choose eco-friendly materials for your print job!  You can find out more about our environmental commitments here, or, if you're looking to arrange some printing in Exeter, then get in touch to discuss your needs.